Tropical décor is one of the most popular trends of the decade: the Jungalow style of the designer Justina Blakeney provoked a movement in Instagram and many homeowners have been encouraged to transform your home to create a tropical oasis.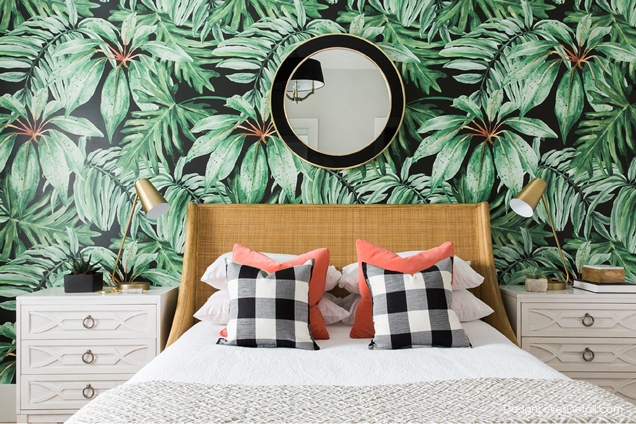 Perhaps you may also be interested: A tropical style house in Malibu
If you have ever visited a tropical garden, you will know that there is no way to limit the color and the foliage, because it simply grows and does it everywhere. You can imitate this dining room by changing the ceramics of your floor for these bold ceramics, a rattan table, gray and white walls, pink cushions on chairs, decorative flamingos and imposing palm trees and foliage.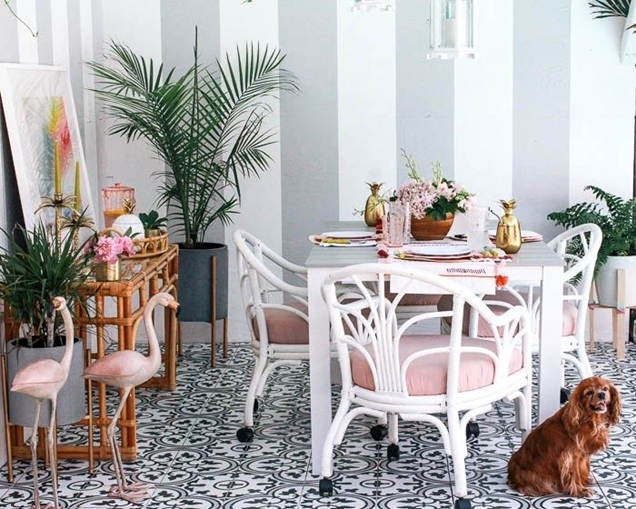 Not everyone enjoys maximalism. If you're like me who does not like bright colors or a mixture of patterns, you can opt for minimalism and feel in the jungle anyway. The key? Choose the right accents. The white walls of this office feel tropical due to some careful choices: pictures with leaves and a couple of plants.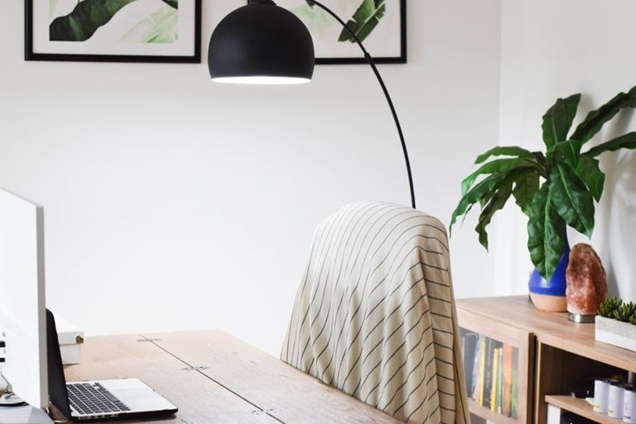 When you can not paint the walls or remove the ceramics from the floor, or remodel the entire room, you may feel that your tropical options are limited. However, a good idea would be to incorporate decorative elements, textures and colors on the patio coffee table.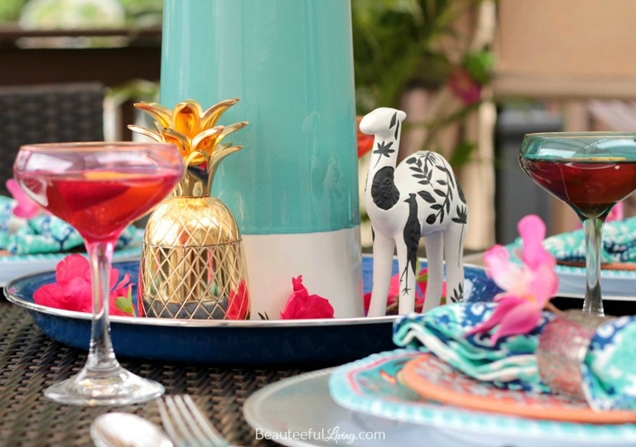 If you have to choose a color for the tropical decoration of your home, choose blue. Add a few plants in the room, dark wood and neutral tones. Only then you can recreate the coastal jungle.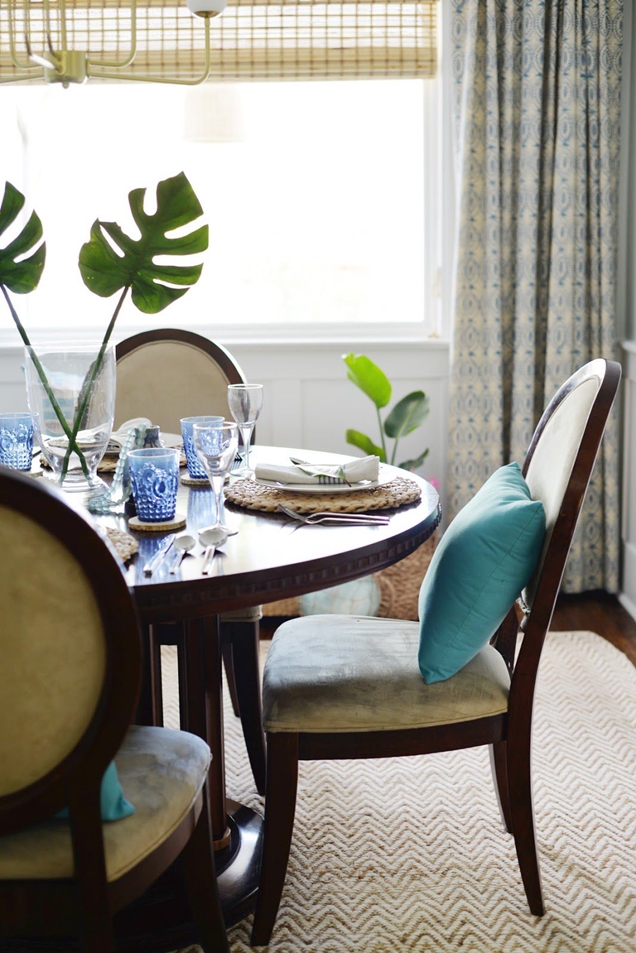 One of the best parts of the tropical style is to understand how dark wood interacts with clear spaces like this magnificent door does. Of course, there is a lot of tropical style to love inside like the huge palm tree, the green artwork, and so on.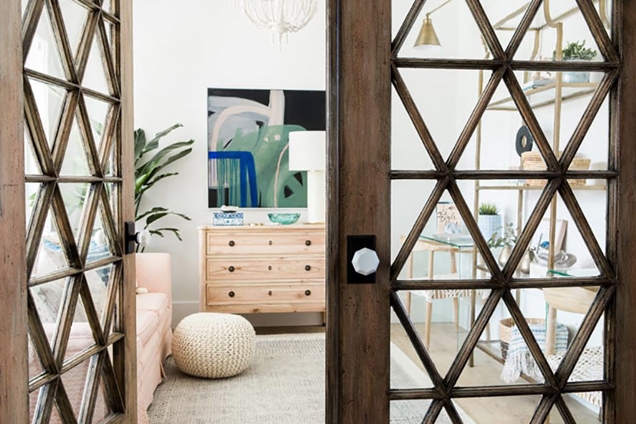 If you want feel like in the jungle, decorate the walls of the room with palm wallpaper and add a real palm tree near the window.
Along with the huge drawings of palm leaves on the wallpaper, there is no better work of art to complement the tropical decoration that the animals. Frame some adorable pictures of baby animals and hang them on the wall of the crib so your child can grow up in a paradise inspired by the jungle.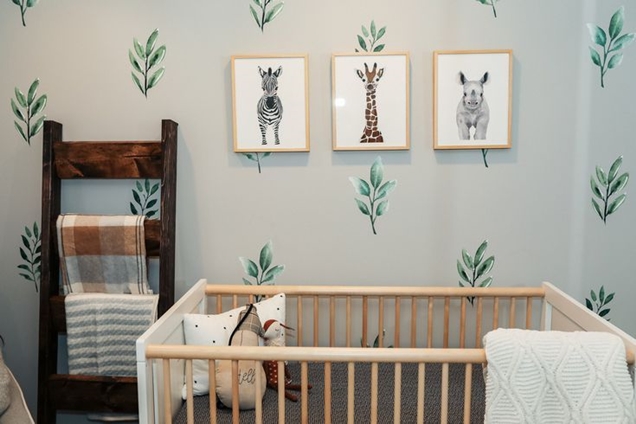 If you have a limited budget, add only a palm tree in some corner of the room and make it benefit from the sun that comes through the window.