As you know, in addition to the felt pins, in this blog we feel passion for Fashion accessories in general. Every season we are Attentive to what takes most so that you can be inspired, either to buy it or to do it yourselves and yourselves. Today we want to present you the best fashion accessories for this summer offered by the clothing store in Madrid Adorna'T, which also has an online store with hundreds of products. Adorna'T is a small corner created to provide its customers with any kind of detail, from the smallest to the most significant. They offer individual and personalized attention to find the perfect balance between style and fashion, whether in the physical store or via chat in the online store In addition, it is a young company formed by people with many and very different ways of understanding the world, thanks to which they cover a broad spectrum of styles and combinations according to the desire or need of each client. We like his philosophy, so let's take a look at his fashion and accessories proposals for this summer and summarize very well in this video:
Capazo Mexican
We started with the one that perhaps is the complement that we like most of all the store: the Mexican carrycot. Is a perfect bag for this summer, because despite being a wicker carrycot, it can be worn as shoulder strap or hung and also has a close sack type, which makes it very comfortable. The center can be colored turquoise like the one in the photo, but it is also available in fuchsia, baby pink and beige. In addition, it has some decorations with print tribal to the sides that give you a ethnic touch ideal for summer looks.
Platform sandals
We continue with sandals that combine two trends this summer: the platform sandals and the sandals with snake print. It's a type of XL platform, Alcolchadas and, therefore, very comfortable (something very common in the Chika10 brand). In addition, they are tied with strips with Ankle buckle for added support and safety. They are perfect to wear with monkeys this summer, but also with shorts or any wide ankle trousers.
Toucan sandals
We have also fallen in love with these colorful sandals whose model is called Toucan, and is that really have some resemblance to this bird, because the front shape of these sandals simulates the figure of the toucan. Has the sole with a tropical pattern of plants and flowers really beautiful. They are ideal for any summer look in any color, so go ahead with them.
Star anklet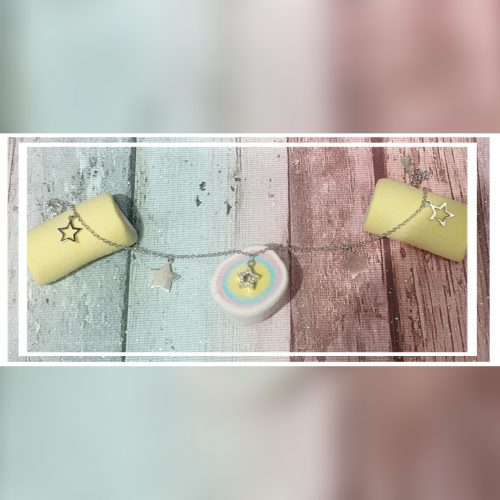 To complete these two sandals that we have just seen, nothing better than a silver anklet that you can carry both in the pool and on the beach without it spoiling. As you can see, it's a model with charms of stars and it is an anklet of national origin, since it is made by goldsmiths cordobeses. What do you think?
Desert silver bracelet
We finished our selection of fashion accessories for summer with this great bracelet silver rhodium model Desert. As you can see, it's a type of chained bracelet, which Can be combined with any look, from the most casual until the most Elegant and has a comfortable carabiner closure.
What do you think of these summer fashion accessories from Adorna'T? Do you dare to take a look at their online store and see everything they propose? Do it, you will like it 🙂