Today we will return with a topic that interests our readers, the small bathrooms. And it is that in the current homes it seems that the trend is that the bathrooms are getting smaller and smaller and we have no other way to deal with it. Today we will share some ideas for decorate mini bathrooms, and we hope that they come to you well. For this we have resorted to The Bath Point, bathroom furniture store, where we internalize a little more about trends.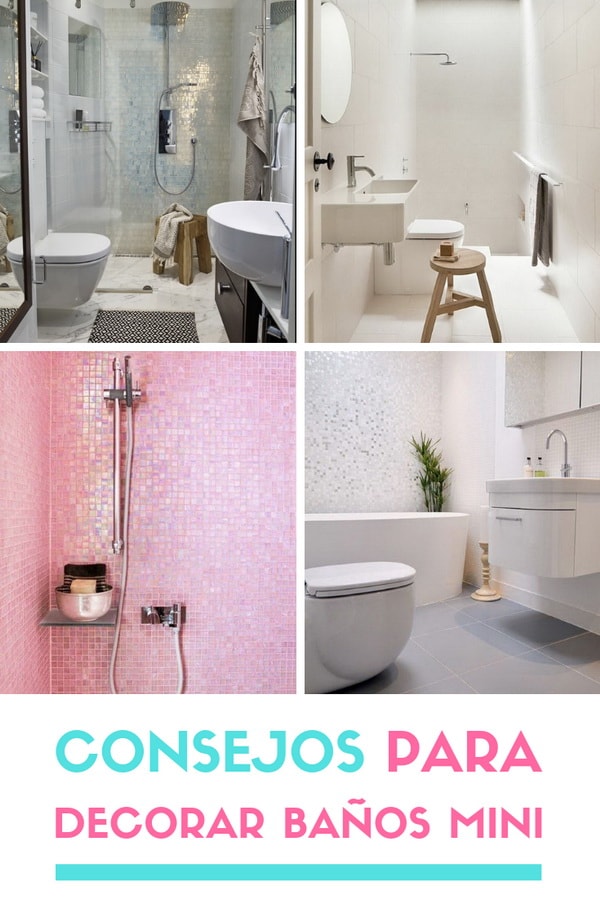 Ideas for decorating mini bathrooms: the importance of colors
When we talk about small spaces, the first recommendation we can make is to use light colors. It does not have to be white. There is a wide range of tones we can use, such as pastel colors, or any color that we can bring to its lighter tones.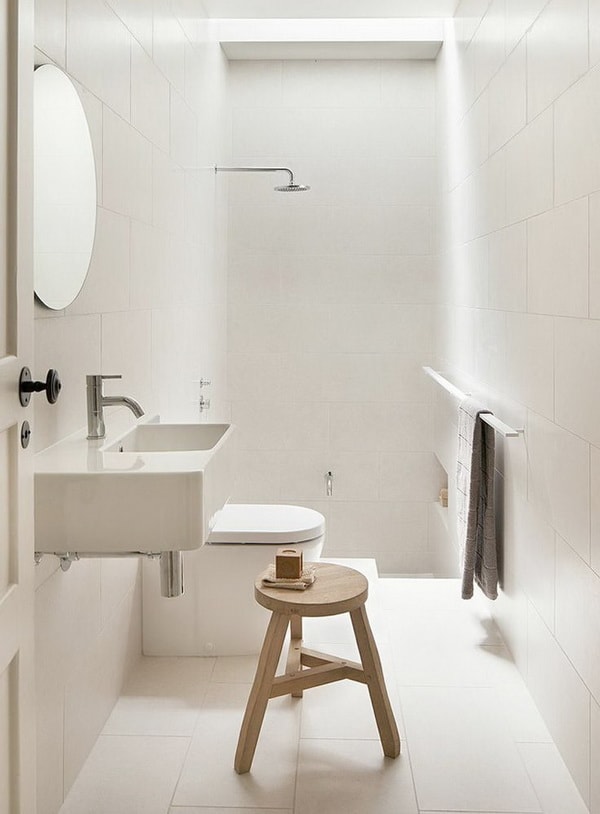 Combining two or more colors to create a sense of depth is another very good alternative. For example choose a wall and paint or coat it in a different tone, perhaps darker, and the rest of the walls leave them blank or a lighter color.
In case the walls are not coated it will be a matter of painting them, if we have tiles there are also paint suitable for painting tiles. If not, we can opt for wallpapers. And is that the wallpaper for bathrooms is trend. We see how this resource increasingly gains more ground in the bathroom decoration.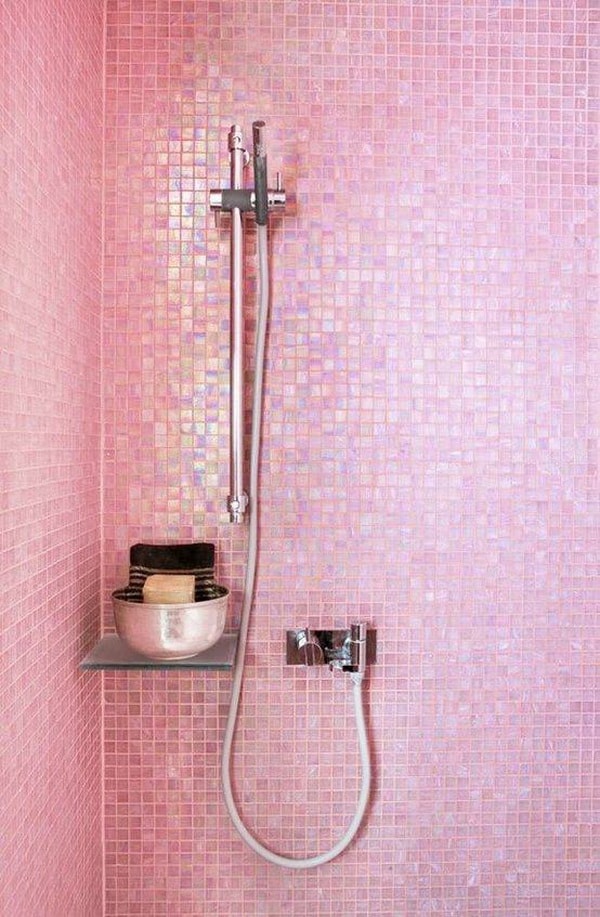 Ideal furniture for mini bathrooms
In addition to the choice of colors, another way to create a feeling of spaciousness in a small bathroom is through the correct choice of bathroom furniture. It is advisable to opt for minimalist bathroom furniture, of straight lines or curves, and avoid, as far as possible, those beautiful classic furniture or with elegant and ornate finishes. This is simply because the smaller the spaces, in order to visually expand the space, light furniture is recommended.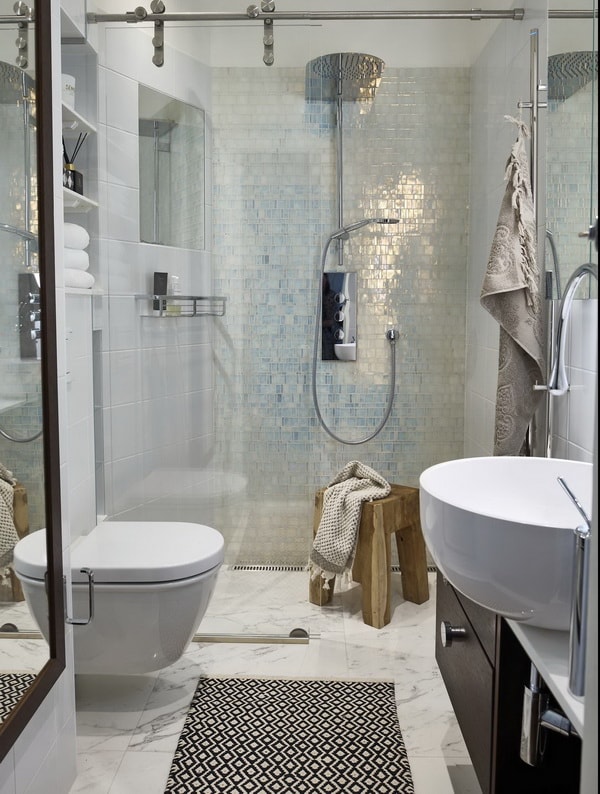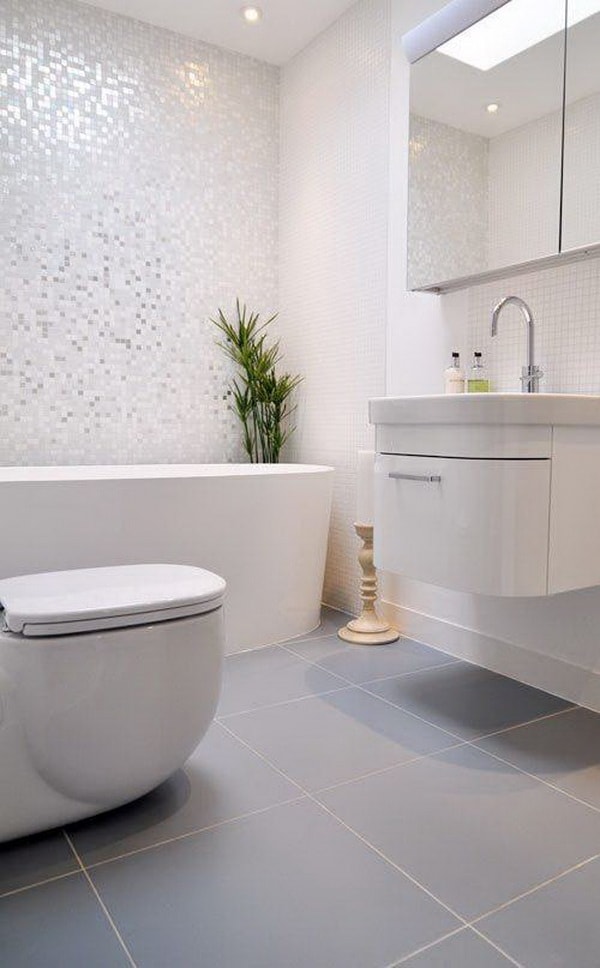 The Modular furniture are the best to get space storage in mini bathrooms, then we can place each of the modules in the space that we are more comfortable. And is that a beautiful and large bathroom furniture can get to complicate our lives to try to fit in so few square meters.
The shelves or shelves are a practical and economical solution that always come well in any bathroom. In many cases it is better to fill a wall of shelves of different sizes before placing a large piece of furniture that takes up a lot of space. The advantage of the shelves is that we can place them in places where furniture can not fit. For example on top of the toilet, on the mirror, above the door and, basically, where we need one.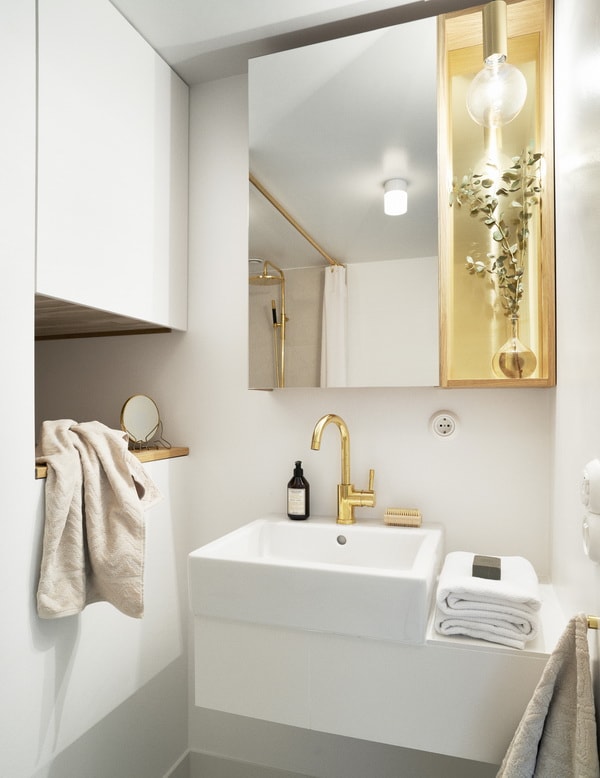 Change bathtub by shower
Although at this point we are already entering the field of what are the bathroom renovations, is something that we can not fail to mention if it is to optimize the space in mini bathrooms. Change the bathtub by shower it's a trend In our case mainly due to space issues. A good shower tray with a nice screen transparent will make our bathroom much more spacious.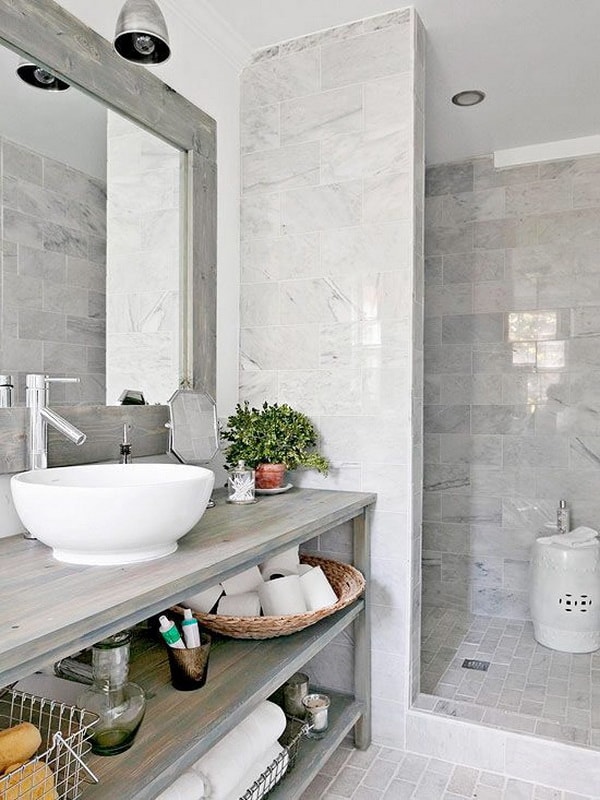 In addition, another reason why more and more people choose to make this reform, is a matter of practicality and saving water and energy. And is that taking a shower requires a much smaller amount of water than when taking a dip bath in a bathtub. In addition, much less energy is spent having to heat less water.
You may also be interested: