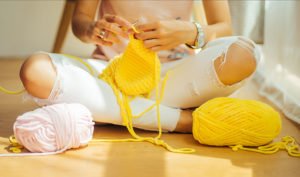 Undertake in the sector handmade It can be a guarantee of success in these times because there are many people interested in acquiring hand-made handicraft products.
In fact, the Spanish artisan sector It has around 40,000 companies that employ more than 100,000 people and represent around 2.4% of industrial GDP and 0.4 of the total.
It should be noted that the vast majority of entrepreneurs in the country that are committed to selling products made with their own hands also resort to new technologies.
It is for this reason that more and more digital businesses belong to the sector handmade that focus on selling handmade items through Etsy, Instagram, Facebook or corporate web pages.
How are companies and entrepreneurs belonging to the field of handmade products?
Know data about entrepreneurs and the companies that belong to the sector handmade It will help you if you also want to start a business of handmade products.
In this sense, the expert in digital marketing Eva Pijuan stresses that these are businesses where investment is not high, provide flexibility and are a way to undertake and develop professionally as a craftsman.
If we focus on the entrepreneur's profile of handmade projects, we see that the 95% are women between 35 and 55 years old.
In addition, most of them are mothers who would like to have a second project, apart from the main job, with which to generate income.
On this aspect Eva Pijuan ensures that "undertake in the middle on-linewith products handmade It allows Work from home, do something that you really like and, in addition, generate revenue that can increase if the strategy is well planned. "
It should also be noted that many of the women who are encouraged to undertake in the sector handmade they do it for passion and that some end up registering as autonomous and dedicating themselves to their project full time.
If you want to open a business focused on handmade products, it will also be interesting to know that 97.4% of the Spanish artisan sector are microenterprises and that Wooden furniture occupy 41% of the market handmade. In second place would be textile, with 15%, and jewelry with 11% of the total.
Also, and as noted Eva Pijuan, "The products that are in high demand in recent years are those related to the world of the baby: bags, backpacks, pillows … everything, handmade."
Consider all these data if you have made the decision to undertake in the sector handmade and you want your proposal to reap great successes.
If you are looking for business ideas to undertake you can also visit the post in which we tell you what license is needed to open a carpentry.