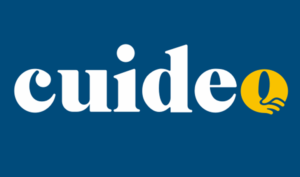 When a project entrepreneur If it is successful, it is important to continue working on its growth and in the search for new products and services that meet the current needs of users.
And that is precisely what the team of Cuideo: offer your new customers a telecare service at home thanks to an agreement with Red Cross.
Cuideo, a startup of home care for the elderly, deals with contacting caregivers and users based on the pathology of the dependent person and the professional experience.
Throughout this 2019 Cuideo, which ensures legal coverage in the face of any situation that occurs at home, has already served more than 10,000 families
A new service baptized with the name of Tranquility
Thanks to the new telecare service at home, called Tranquility, families with dependents can feel much calmer.
This has been explained Roberto Valdés, CEO of Cuideo, arguing that "being able to offer our clients this leading service in Spain is a great opportunity for them to enjoy greater independence in your home.
The telecare at home It is a service that promotes autonomy to continue living in the usual environment and provide peace of mind to the family.
With the telecare of Red Cross, with the press of a button they help them in whatever they need, either by emergency, to chat for a while or to fight loneliness. It certainly complements the work of caregivers. "
This new service of telecare at home It consists of a terminal and a button that can be hung or on the wrist and connects from any room in the house with a team prepared to accompany, chat or intervene immediately in an emergency.
In addition, said team will assist the person who requests it. 24 hours a day, 365 days a year, which brings greater peace of mind to families.
On this aspect Josep Quitet Torne, president of Red Cross Catalonia, notes that "home care is increasingly demanded but it is difficult to have professional services such as those offered by Cuideo 24 hours, 365 days.
In these moments of solitude, when the caregiver is absent, it is when telecare takes center stage and offers a complementary and permanent help"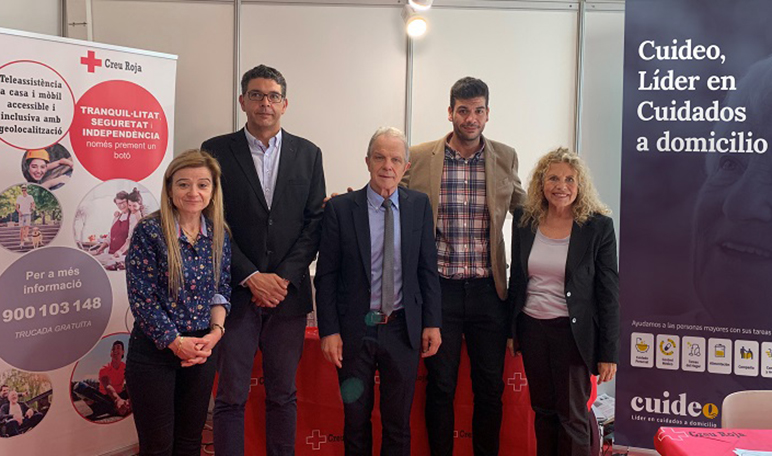 Telecare at home is not the only novelty of Cuideo, since the startup also offers the Cuideo Umbrella, which focuses on carrying out all registration procedures in Social Security and offering a continuous management service.
In this way, families have the opportunity to regulate the situation of their trusted caregivers in an agile, practical and simple way.
All these qualities have allowed Cuideo, born in 2016, has already served more than 18,000 families and plans to close the current year with a turnover close to two million euros.
If you have the desire to get to know the Cuideo team better, check out our interview with Adrià Buzón.