Difficulty: easy
Average preparation time: 15 minutes
Ingredients:
– 500 gr of broccoli, also known as broccoli
– 300 gr of carrot
– 1 bag of escarole (if you do not want escarole you can put any type of vegetable for salad, lettuce, canons or other)
For the vinaigrette:
– 5 tablespoons oil
– some sprigs of parsley
– some mint leaves
– a pinch of thyme
– a pinch of pepper
– 2 tablespoons vinegar
– 1 tablespoon of honey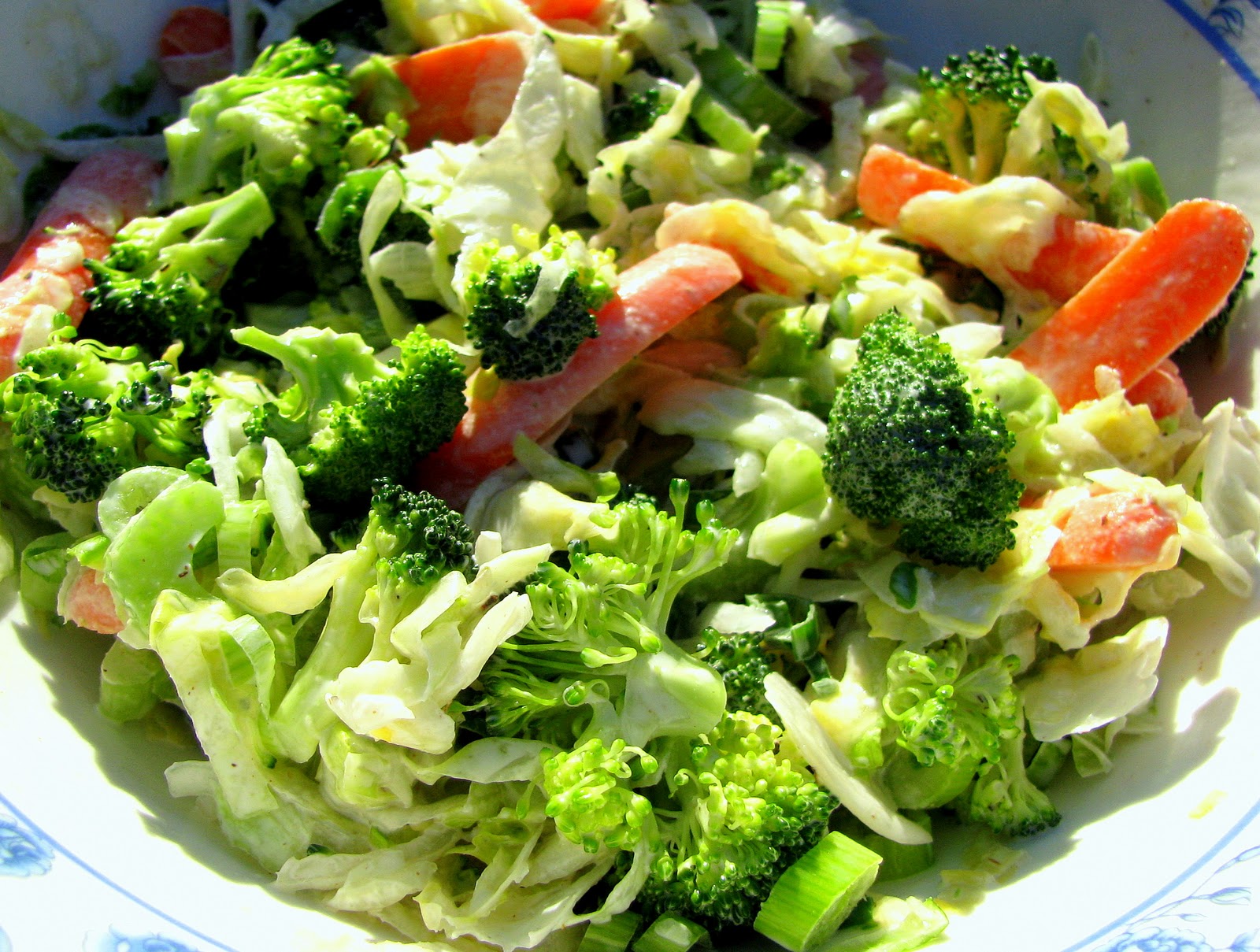 preparation:
Clean and grate or chop the broccoli into thin strips, clean and grate or cut the carrot into thin strips and store.
Prepare the vinaigrette, placing all the ingredients in a bowl and crushing them a little with the blender, so that it does not become completely liquid or in large pieces.
Mounting:
In individual dishes, put as a background the escarole or the variety of vegetables you have chosen, then over the broccoli and carrot, all cut into strips.
Finally dress each dish with a little vinaigrette and put the remaining vinaigrette in a sauce boat to leave it on the table, in case any diner wants more.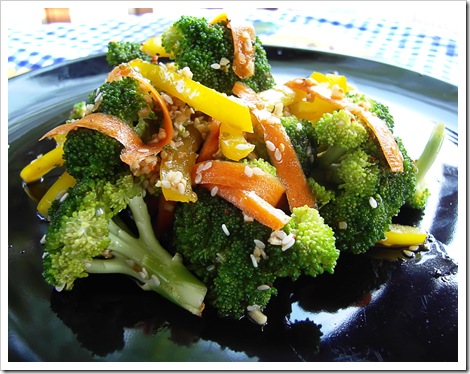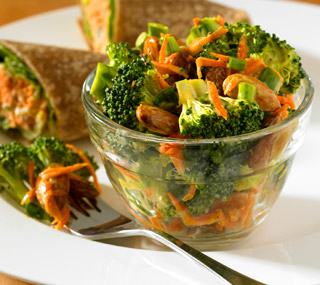 If you like it, vote and hit the stars to rate it
Average score: 5
And you can also share it with others