Today we bring you a series of discounts on different products of the Banggood website, we will all have them available for a short time. Therefore, if you were thinking of buying a technological product, this is your chance to buy them in Banggood discounts.
We will talk about some products, but in this link, you can see more. In addition, we will have different coupons to exchange and that way, we will get even cheaper, what else can you ask for ?, here I leave you a tutorial how to redeem the coupons.
We start with these discounts at Banggood, for him mini PC Z83II, it is a mini computer that we can connect to any screen, monitor or TV, and turn it into a complete computer.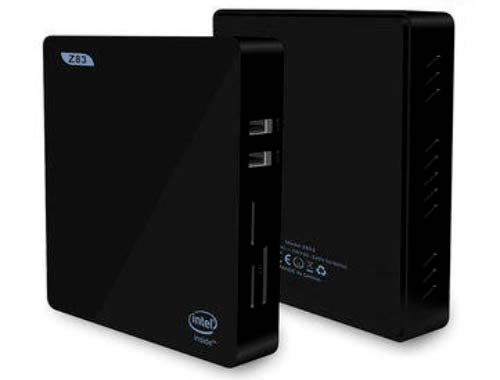 It fits in the palm of your hand and is perfect for running Windows and office applications without requiring a large space. With their 2GB of RAM and 32GB of internal memory, we can install different programs and use it, among other tasks, as a multimedia center, or to use those screens that we have at home and do not use.
In addition, it has the most used connections, such as cable 1GBs network, WiFi or Bluetootheven slot SD card, or audio, among others.
If you want to see more information, I'll leave you the next link, where, if you use the BGESZ83 coupon, you will get a discount.
The next product is a Smart Watch from Xiaomi, specifically the Hey + B1800, of 0.95 inches. Perfect to use with our mobile, either Android or iOS and have an extension of it on the wrist.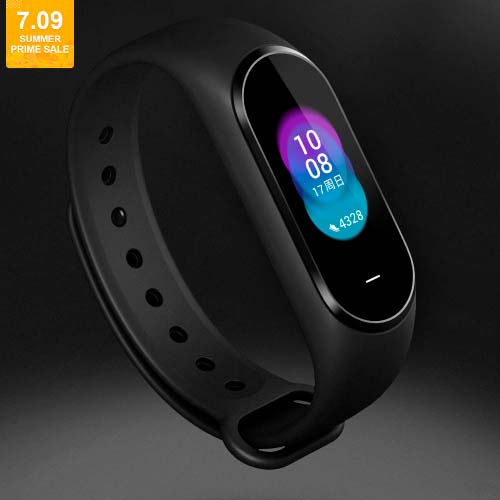 With what, we will add more functions, such as applications, without having to see them on the mobile. Easy to use and configure. In addition, it allows us a time of use of up to 18 days in standby and recharges in just 2 hours.
To know more or take advantage of the discount with this coupon BGESOXH, you can visit this link.
Surely more than one would like to record everything where it goes, whether on vacation or day to day. Well, for that, we have the SJ9000, a Sports camera with Wifi and 4K recording. Thanks to its 2-inch screen, we will see perfectly what we are recording or, if we prefer, control it from the mobile with its wifi connectivity.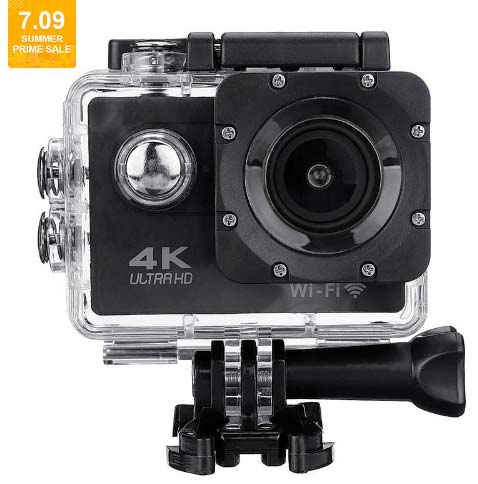 We have it available in different colors, be striking or go unnoticed with it and record all the scenes of this holiday.
With a time of 3 hours recharge, we will have it again to use, allowing to take pictures in different resolutions of up to 4000 x 3000 px, thanks to your 12MP sensor. In addition, it includes different ways of capturing images and even, we can submerge it, since it has a protection that reaches the 30 meters deep.
Here I leave more information and the link where if you use the BGESSW coupon, you will have a good discount.
Finally, in the Banggood discounts, we bring you the headphones Xiaomi Redmi Airdots TWS, with what, we will not have to use cables to listen to music wherever we are. By including Bluetooth 5.0 connectivity, we can link them with any device that we want. Enjoy that music that we downloaded, it was not so easy. In addition, having no cable, it will be easier to use them, since they will not catch us with clothes or bother in the head.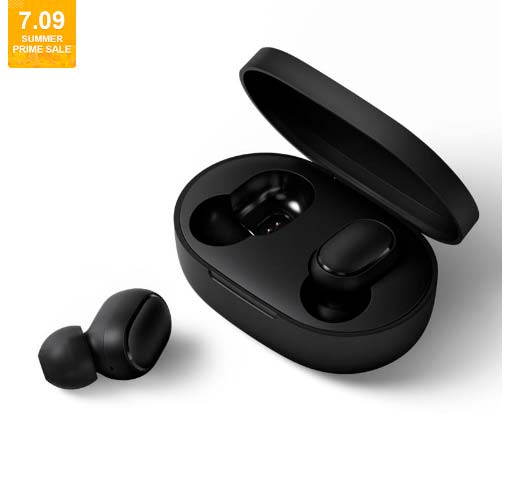 With only one charge of about 2 hours, we can use them for 12 hours, more than enough for daily use, or to play sports with our favorite songs. Store them comfortably in your box and take them wherever you want. If you want to know more information, you can always consult it at next link. Finally, indicate that, if you buy it, using the BGESXRA coupon, you will have a good discount.

[Total:0    Promedio:0/5]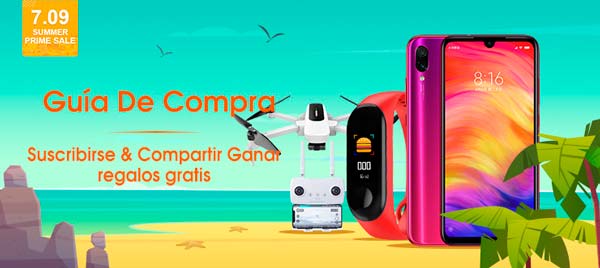 Article name
Banggood discounts in summer 2019
Description
Today we bring you discounts from Banggood, where we can get technological products at a good price using coupons, log in to see more
Author
Dany
Web
Hardmaniacs
Logo