We love mobile gadgets, and if they also come from the hand of a project as interesting as that of Amalur, better; and they are not only aesthetic bamboo speakers, but also are backed by a sustainable project and with great corporate social responsibility.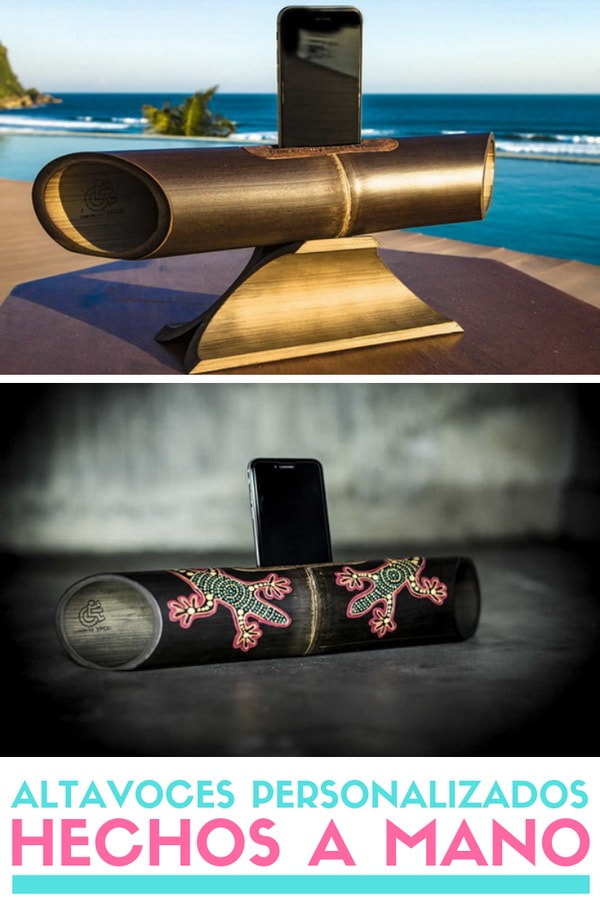 We will show you a little what the options are, but we already announce that you will fall in love instantly with these handmade jewelry. They are made with a narrow collaboration with Indonesia, with the inhabitants of a village that is very close to the mountains from which this bamboo is extracted.
Amalur and its business project
First we must comment that Amalur It is a project of Javane art. A project that is absolutely committed to the social and sustainable development of the inhabitants of the Indonesia area. The creation of completely handmade smartphone speakers and with a minimal impact on nature. What's more, most of these speakers are manufactured with hand tools.
The one is carefully chosen Borobudur bamboo, which is located in a mountain range near the Borobudur Buddhist temple. This bamboo is near the town that is responsible for manufacturing the speakers by carving and building them by hand.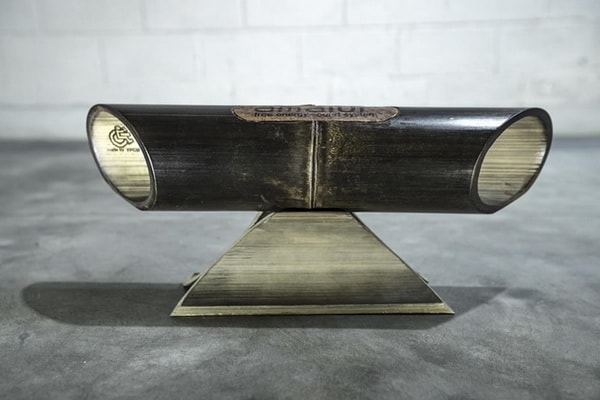 It must be said that this plant is born and grows spontaneously and very quickly in the lands of Java. Therefore, it is a renewable raw material It offers low negative impact when used. In addition, it has an incredible loudness, so it is wonderful to create these speakers.
Best of all, it has mobilized an entire town in the area, as well as the YPCM Yogyakarta Foundation for what Amalur I can easily reach our homes. A 100% natural amplifier that has nothing to envy to current speakers. In addition, we must say that, in aesthetics, it is clear that the battle wins.
Different models of natural bamboo speakers
You will find a wide variety of models for all tastes. You can choose the Smooth Amalur Bamboo Speaker, without any carving or painting. A sober and elegant speaker.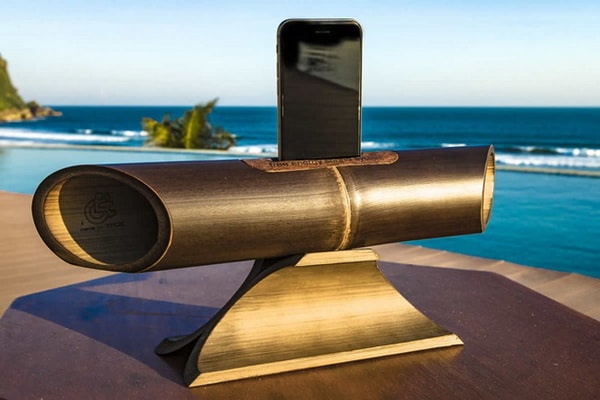 You can also find the Carved amalur With different decorative motifs, for example, the one with musical notes, what better way to decorate a speaker that will play precisely music?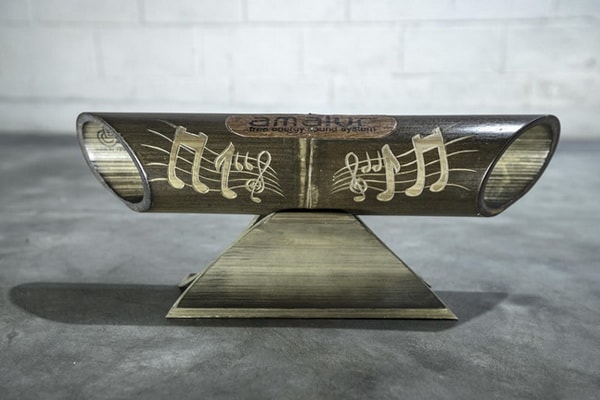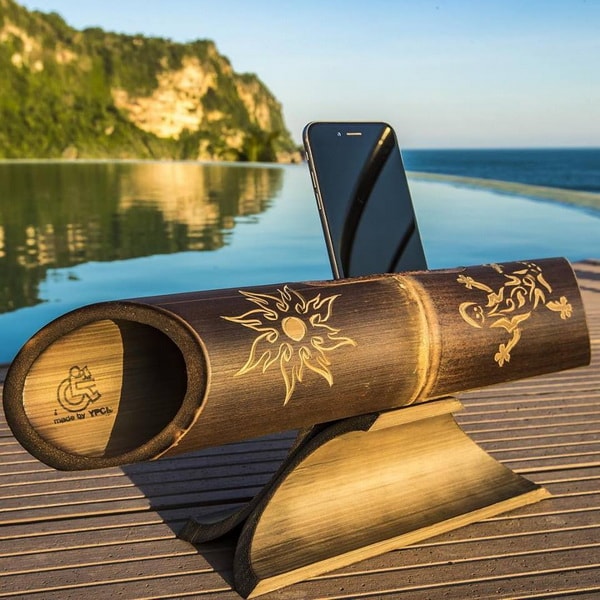 There are also painted models. These speakers are decorated with the pointillism technique. We can find different options that range from a speaker with a lizard or sargantana with different shades and shapes, or speakers with beautiful drawings of colorful dots that move in circles and form a spiral decoration.
You may also be interested: