The development is in charge of the Basque company Tecnalia, who promises that within 5 years these aerotaxis could be available for the transfer of a person or loads of up to 150 kilograms autonomously through the cities.
Towards the near future, numerous wonders prophesied only in fantastic literature are glimpsed. This is the case of flying cars and robots that perform household chores. A few days ago, Uber announced a new revolution in the automobile world, launching a commercial service of driverless taxi cabs on demand from 2013.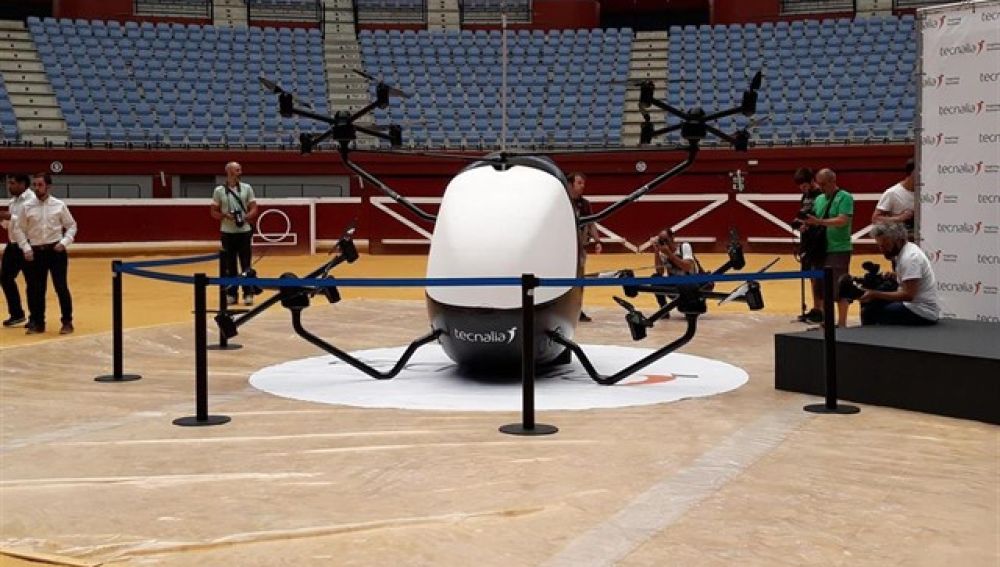 The first flying taxi is now a reality and has been presented this Monday in San Sebastián by the Basque company Tecnalia, which has developed a device to move in the cities autonomously for 15 kilometers with a maximum of 150 kilos or one passenger. The prototype consists of a cabin and four drones that move autonomously and coordinate with each other. At a maximum speed of 90 kilometers per hour and a height of between 100 and 300 meters. Manufacturing has been carried out by a team of about thirty people who have worked on the design and construction of the new aircraft during the last ten years.
But this is not the first of the prototypes that participate in the race because it is the first flying car we can see in everyday life. Currently, there are 5 other prototypes worldwide, including Airbus, Boeing, Uber and now Tecnalia in Spain.
In the case of Tecnalia, the project is in the negotiation phase with different industrial partners for the development and industrialization of the final product. Within five years, these aircraft could be a reality in cities like Los Angeles, Dallas, Dubai, Singapore and Tokyo, which would already be starting their first experimental flights.